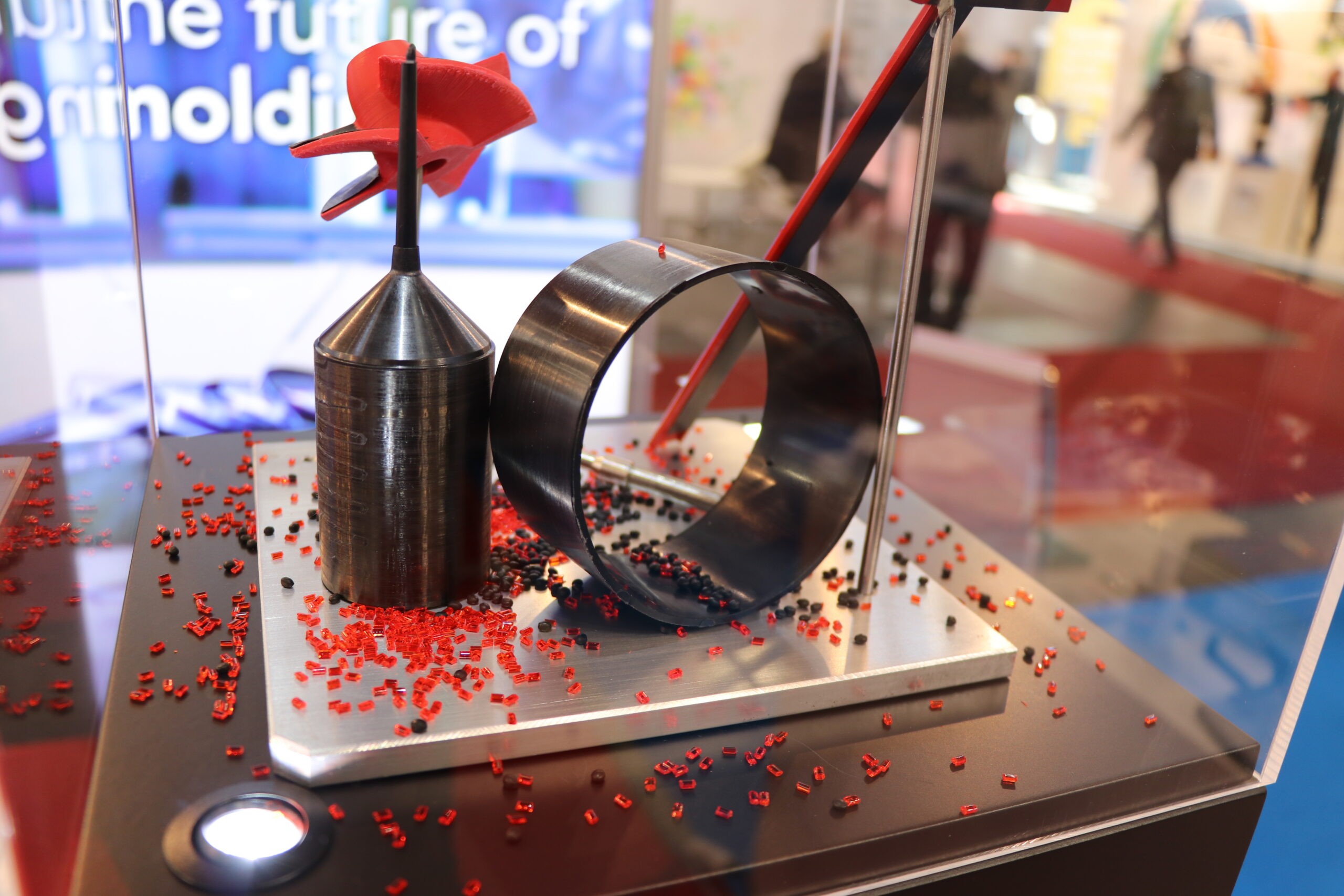 We were there!
From 12-16.10.2021, the Fakuma plastics trade fair in Friedrichshafen invited visitors to take part in expert discussions.
Exciting ideas from lids to innovative plastic products were presented.
You could come and visit us in Hall B4 at the Community Stand 4103. We were very happy to be part of it this year.
Due to the pandemic, the fair was cancelled last year. So of course we were particularly pleased to be able to talk to you in person. Exchanging ideas is more exciting and interesting that way.
We thank you for the many visitors and the great exchange. Many new ideas and projects were discussed and may now take shape.
From the first idea to analyses and tests to the finished product, we accompany, support and develop with you.
Svismold stands for innovation – stronger together. For this purpose, classic injection moulding is combined with composite technology. This results in extremely stable cost- and material-efficient products. As a metal substitute, composite products are comparatively more stable and durable. During production, 100% camera testing is carried out to ensure consistent quality.
The sourcing of the material allows for customisation of strength and flexibility. This gives the process a creative freedom – from the surf fin to the hockey stick to the tine cutter – there are virtually no limits to the shape. The fibres are inserted into the plastic with pinpoint accuracy and reinforce exactly where it is needed. The additional carbon layer provides more stability and makes the end product even more robust.
Thermoplastic composite technology combined with old-fashioned injection moulding technology gives tradition new forms – more stable, more durable and all this in a material- and cost-efficient way.